'Non-Law' simply refers to the category of higher education students who are not studying the LLB, but are interested in a legal career. Whether you're studying Chemistry or English, Archaeology and Anthropology or Music, a legal career, and indeed the Bar, is a rewarding pathway which mutually benefits from Non-Law students who can provide particular skills and insights, from high numerate proficiency to an analytic understanding of current affairs. As crucial representatives of Justice, Barristers must possess a broad repertoire, and we encourage students from all backgrounds to consider the Bar as an accessible pathway.
Route
Law Conversion. BTC. Pupillage. Tenancy. Confusing? Yes. Impossible? No. Hotel? Tri-
So let's break it down.
After your undergraduate course, you will have to begin a law degree. Any qualifying law degree available for Non-Law students as a second degree can be referred to as a law conversion course. Most students choose the GDL (Graduate Diploma in Law) which can be completed within a year with full-time study. The GDL covers the 7 fundamental law modules required for an individual to practice as as solicitor or barrister in the UK. These are:
Criminal Law
Law of Contract
Law of Tort
Public Law
European Union Law
Land Law
Equity and Trusts
Some GDL providers may also offer extra modules which expand on the course, or even dissertation style research projects for you to pursue your interests.
Although the GDL is the most popular law conversion course, you can also do a condensed version of the 3 year LLB with a 'Senior Status', which is offered at Oxford. Visit https://www.law.ox.ac.uk/admissions/undergraduate/ba-jurisprudenceq-senior-status for more information.
For those wanting a higher level of academic qualification while simultaneously gaining their law degree, some universities offer a Master's in Law, such as the University of Law. Visit https://www.law.ac.uk/study/postgraduate/law/ma-law/ for more information. Such courses embed the essential qualifying law modules within a research oriented MA.
During your law conversion course, you will have to apply for the BTC (Barrister Training Course). This is the replacement of its predecessor, the BTC. The BTC combines the necessary vocational and academic education to prepare you for being a Barrister – as opposed to a Solicitor who would have taken the SQE (Solicitor Qualifying Examination), though we'll let Law Soc take that one – as it's where you'll really gain the knowledge and technique of the Court. The BTC consists of three parts, and all parts can be studied consecutively over a single academic year. More information on the BTC and universities offering them can be found at https://www.lawcareers.net/Explore/Features/07012020-Barrister-training-changes-a-students-guide-to-the-new-Bar-courses. After successfully finishing the BTC, you will be called to the Bar, and you can officially put Barrister in your insta bio.
During the BTC, you'll begin applying for Pupillages, which are coordinated by chambers (Firms made up of self-employed Barristers) and sometimes other companies or institutions. Pupillages are your first step towards Tenancy (Permanent employment with your chambers). Pupillages typically last a year, with the year being split into two sixths (one sixth being a period of six months) in which you will initially assist a supervising Tenant in cases, and eventually take on your own cases as a Barrister. At the end of Pupillage peroiod, your employers will decide whether to offer you Tenancy.
Now there's nothing left but to wish you all the best as you boss your way through the Royal Court of Justice, a trench coat on and litigation notes on hand, shouting mens rea here and actus reus there.
Funding
Due to the costs of law conversion course and the BTC, the Non-Law route to the Bar is more expensive than the LLB as a first degree route. However, similar to your undergraduate degree, many funding options are available for you along the way.
One of the main sources of scholarships and bursaries for aspiring Barristers is the financial support offered by the Inns of Court. The Inns of Court are the professional associations for barristers in England and Wales, they consist of four Inns of Court: Lincoln's Inn, Inner Temple, Middle Temple and Gray's Inn, and every Barrister must belong to each one of them. Think of them like Hogwarts houses, or Oxford colleges… though we prefer the former.
The institution with which you decide to undertake your legal training will undoubtedly offer their own scholarships and bursaries. If you, like most of us, wouldn't be able to self-fund your studies, apply to every financial support available to you and make the most of it!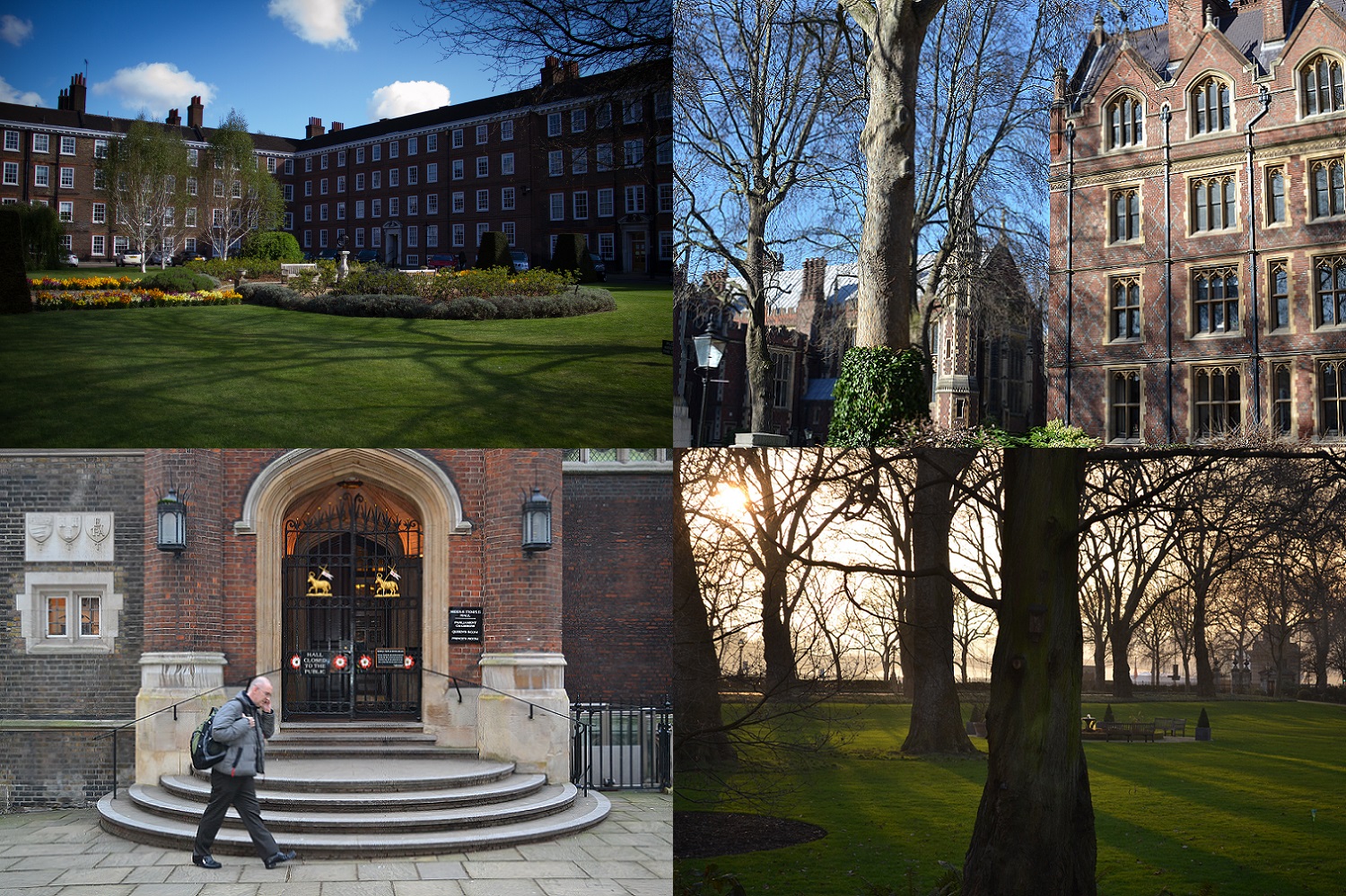 How to prepare for a career in the Bar as a Non-Law student
Join the Oxford Bar Society!! We're all super passionate here about the Bar, and are learning along with everyone else collectively about how we can join and even disrupt the field with our own ideas on jurisprudence. Every term, we'll be organising events inviting professionals related to the Bar to talk about their career, and this will be a great insight for all years to engage with Barristers. We also have opportunities for you to get involved in Mooting trials, which replicate the process of preparing and arguing a case in court! Much of our term card also often features collaborations with other Oxford societies, such as the Law Society and Oxford Women in Law Society, so it's a great way to immerse yourself in a community of like-minded and ambitious people.
Work Experience. This is invaluable for every student for any career, and it's the same for an aspiring Barrister. Unlike vacation schemes and insights organised by Law Firms for aspiring solicitors, you should apply for mini-Pupillages. Remember Pupillages from above? Well, mini-Pupillages show you what it would be like working for chambers as you shadow Barristers for up to one week. These are a brilliant way to gain an insight into the inner workings of chambers, and are mostly offered to final year students, AND you may even be offered Pupillage – meaning they may fund your conversion course and your BTC! If you don't obtain mini-Pupillages, fear not! You can also try to find work experience related to a speciality which particularly interests for, for example undertaking internships in banking and investment in preparation for commercial law. Any work experience will be valued by future employers, so go to do a season at the Edinburgh Fringe, or that internship in CERN, you will still learn a lot about professionalism and manifesting your interests, and your CV will still look impressive nonetheless.
Aim for a 2:1 grade or above. The Bar is a competitive career, and your degree classification will be considered in every application you make for the law conversion, BTC and Pupillages, so a high degree classification will help you along the way.
Make the most of the online resources. There are amazing online resources that will prepare you to think like a lawyer – this is a key component of your time as a Non-Law student as it will get you engaged in logical reasoning which you will soon be able internalise and showcase as you reach for the Bar. We recommend the following YouTube channels:
LegalEagle (https://www.youtube.com/channel/UCpa-Zb0ZcQjTCPP1Dx_1M8Q American ). American litigation attorney Devin James Stone makes informal educational videos analysing all things judiciary, deftly demonstrating how a legal mind can take on Trump, Suits, Elle Woods and The Bee Movie. Just… trust us.
Eve Cornwell ( https://www.youtube.com/channel/UCM8qRGoiaLwmMv31L7xeeEQ ). StudyTuber turned trainee-solicitor-video-maker Eve graduated from the University of Bristol and is currently training with magic circle firm Linklaters. Watching her earlier vlogs gives great insight on life as a law student useful for Non-Law students, and her journey is documented with great explanations of legal professions in her videos.
Keep involved with the legal world through Legal Cheek (https://www.legalcheek.com/).
Read! Non-fiction books such 'The Secret Barrister' by The Secret Barrister, and 'In Black and White' give autobiographical insights into the lives of Barristers, and the latter book is written by the influential Barrister, Alexandra Wilson, who tackles subjects such as systemic racism in the Bar. You can also follow Alexandra on Instagram @EssexBarrister, where she frequently does Q+A's and documents her days working as a Family and Criminal Law specialist.
For updates on our events and how to get involved, subscribe to our mailing list and follow our Facebook page!